Freedesktop v3.1 ($39.95) - draw desktop easy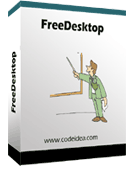 Toolbar

System

configuration

window
It is a desktop draw tool, can draw line on it free,you can set line's color or width.Clear the points(lines) that you drawed(when you clear on Desktop,it will be magic)!,for education,demo,explaining,for doodling too. You can introduction your product easy. it is magic too if you using a touch screen.

Feature
1.Draw on your desktop;
2.Draw on a "blank paper";
3.Rubber tool;
4.Double mouse click to Clean them;
5.Spot light tools;
6.Save your drawing.
OS: Windows95/98/2000/NT/Me/XP/Vista/7

v2.1 update:
Easy to get color pick window at main tool bar.

v3.0 update:
1.Add the color select button on the main tool bar.
2/Add spotlight at Freedesktop 3.0
v3.1 update:
1.add save screenshot function;
2.add the option for double-click to clear screen or not.
New StartMenu ($19.95)
| | |
| --- | --- |
| | NewStartMenu can replace your start menu with your own menu, it is easy to use! you can switch between your start menu and windows start menu.it can hide your desktop and system tray. |
Key functions
Design and replace your start menu
Close (hide) the desktop
Close (hide) the system hide
can autostart when system startup
ScreenShot
your new StartMenu menu.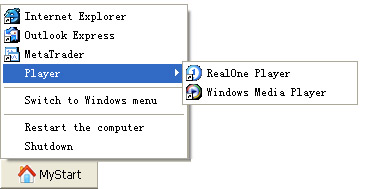 NewStartMenu config windows.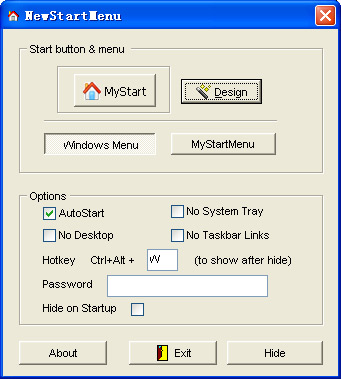 Design your menu.